OATH Systems is an Information Technology Company based in Karachi, Pakistan, which understands the need of its Clients and provides exceptional value in return. We are geared to handle the ever-changing technological advancements of the current era with a clear focus in our field of specialty.
We will help you optimize your costs and respond efficiently and resourcefully to your IT needs so that you can put emphasis on your core business activities while relying on our knowledge and insights about the industry specific IT challenges. We cater to all business sizes, whether they are SMEs or large corporations. Our IT solutions are pragmatic, efficient and economical. Our current cliental includes form cargoes, logistics, textile industries, educational institutions, interior, architecture, planning, and project management and construction companies.
Oath Systems provides a variety of professional IT services which includes building complete IT infrastructure either on Linux or Windows platform, Domain Services, Web Hosting, Emails, Web Development, Data Management, Networking through LAN and Wireless,  Routing, Security, Firewalls, Backup solutions.
We have partnered with world renowned and trusted entities and deal in genuine products from Microsoft, HP, 3M, Panasonic and AVG through sales and support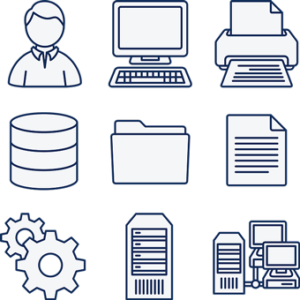 To build a successful, global information technology firm that is renowned for providing excellent customer service, and collaborating closely with clients to deliver cutting-edge, cost-effective ICT products and services.
our strategy for successful implementation
We established procedures & processes developed over years of operational & management experience as well as structured knowledge management to ensure 'best practices' are captured and embraced by the whole organization.  Oath Systems has a track record in timely completion of projects within budget.
As a system integrator, The Company's philosophy and approach to project management is comprehensive and practical with a goal of addressing key business and technical objectives in each phase.